Good Times and Grass Time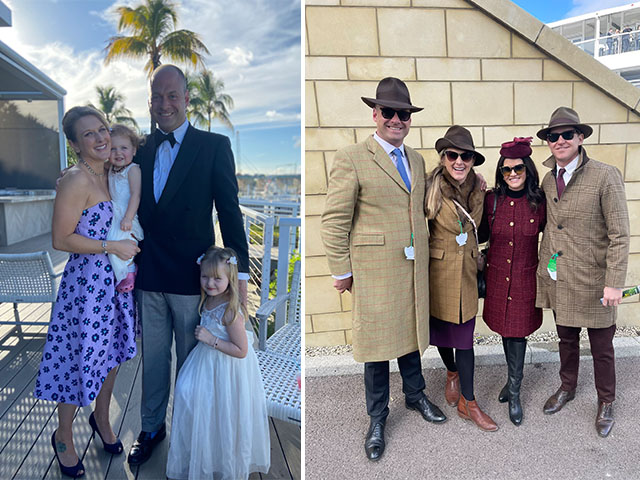 As a trainer who gets sent a rather large percentage of turf horses each year, March is always an exciting month because we begin to see the plans for the upcoming New York turf season start to finalize. April will bring a number of our horses back to the track as well as some exciting first-time starters.
These last five weeks have been very productive for the barn with four of our horses winning races in New York and Louisiana. It was great to get Flying P Stable a cross-card double on February 26 with Zoomer winning a Two Other Than very impressively at Aqueduct and Artie's Rumor taking down a two-turn turf race under Brian Hernandez at the Fair Grounds later that afternoon. On March 5, Glory Road won nicely under a very patient ride from Dylan Davis for Rainbow's End Racing; the gelding was claimed following the race and we wish him and his new connections the best of luck going forward. Our fourth and most recent win of the year came on March 26 with NY-bred Dark Money winning the Kelly Kip Starter Stakes at Aqueduct. Jockey Jose Gomez rode for owners Flying P Stable, who celebrated their third victory with our barn this year.
I recently managed to spend some time in Ocala with our two-year-olds and I'm really very pleased to see how a number of them are going. I'm not going to mention any names right now, but I do feel this is an upgrade from our two-year-old crop of last year and am very much hoping it plays out accurately as the year progresses.
March has been a great month for us as a family. Maggie and I were able to head down to New Orleans for a couple of days leading up to Mardi Gras where we caught up with some dear friends to congratulate Maggie's closest girlfriend, Johanna, on her upcoming wedding; we also got to see my godson, Lockhart Ryan, and his family, and were lucky enough to ride in the Hermes parade. We came back to New York for a few days before heading to South Florida for Miguel Clement and Acacia Courtney's wedding, where Willow and Grace were outstandingly well-behaved bridesmaids in what turned out to be a beautifully set ceremony and reception. We then went north, from Jupiter to Tampa, to see Maggie's father Howard for a couple of days, which was great for the girls as we did a little camping and fishing before continuing on to Ocala to see the Esler Family and some of our two-year-olds.
Back in New York, we dropped the girls off with my tireless mother-in-law, Tammy, and then Maggie and I zipped home to England for a couple of days of Cheltenham, one of the great racing experiences on earth. Eighty-thousand people packed into an amphitheater-like racecourse to enjoy the best jump racing in the world, and the epic battle between the English and the Irish teams makes for an unbelievable atmosphere in a truly stunning setting. It had been nine years since Maggie and I last attended, and with the racecourse being in such close proximity to home, it afforded us the opportunity to stay with my mum and dad.
Home again in New York, now is the time we really start getting our teeth into the upcoming season. I'm extremely excited to plot out the month of April and hope to finish off strongly at the Fair Grounds this week before bringing all the horses back to New York. I'll be attending the OBS April Sale over Easter Weekend and the week after, looking to add one or two more quality horses to our two-year-old crop.
That's it for now. I hope everyone is doing well and is as eager as I am for the arrival of Spring.
Pictured: (left) Maggie, the girls, and I in South Florida; (right) Maggie and I with Christina and Dan Blacker at Cheltenham.