Beautiful Belmont Park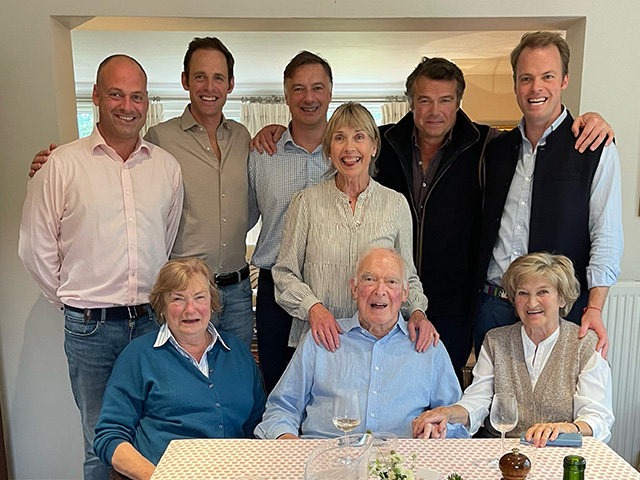 As everyone probably knows Belmont is my favourite track to run at in New York as it is home base for us and wonderful to be able to run horses out of their own stalls, not having to worry about a split division. But not even in my wildest dreams could I have imagined the start that we've got off to this meet. While we were down at Keeneland, Temple won a 10-furlong Allowance Two Other Than on the 16th of September for Flying P Stable under a brilliant ride from Johnny V. A really nice five-year-old son of Temple City, he's done everything right since we claimed him. With a few minor tweaks such as taking his shoes off and switching to glue-ons, we seem to have found a little bit of improvement. He worked great the other week and ran third in the Knickerbocker Stakes (G3) at Belmont on October 10. Two days later we sent Locally Owned out on the dirt in the Grand Prix American Jockey Club Invitational Stakes, not expecting to beat Lone Rock but hoping that we could run second or third. Dylan Davis gave this horse an absolute peach of a ride, saved all the ground round both turns and the horse travelled very strong to give a tremendous kick at the end of the race, beating Lone Rock, who was, at the time, the pre-race favourite for the Breeders' Cup Marathon, or the TAA Stakes as it's now known. He will point towards Del Mar the first weekend in November.
The same afternoon Dylan Davis gave another phenomenal ride to Ocala Dream. Everything went wrong for Ocala Dream in Saratoga. He didn't relax in his stall for the two and a half weeks he was up there, didn't particularly enjoy the change in training surface, and then he met a very loose turf track and got a very wide trip in the two turn New York Stallion Series Stakes at the end of July. So, it was great to see him bounce back to form in a very competitive Allowance. He will now point towards the straight three-year-old seven-furlong Carle Place in the middle of October. There is a small possibility he might run in the Hill Prince, depending on the field that is assembled for the Carle Place.
Tellaperfecttale, who ran second in Saratoga on August 21, came back to run another second on September 17. It was frustrating to see her put back-to-back races together, but she is an honest filly who will break her maiden very soon.
Speaking of back-to-back efforts, we have to mention Social Whirl who has now won her last three starts. Winning back-to-back races and going through your conditions is a feat that's incredibly difficult for horses to accomplish. For her to break her maiden, come back and beat winners on her first attempt against them, and then step back up and stay ready to pounce company under a brilliant ride by Javier Castellano was very exciting. I really felt very fortunate that we were on the right end of the head bob in the photo finish. When your luck is in you have to ride the wave, and no doubt we possibly got a little bit lucky with the bob on September 23.
There are a couple of second places that we should talk about. Path Less Taken was second in a Maiden on September 30, and Kreesie was second in an Allowance on the 26th to round out September.
The beginning of October couldn't have gone any better if we'd written the script ourselves. Sweet Franny Lu won a Starter Allowance on the first of October while I was lucky enough to be sitting in England alongside my father, who by some miracle has made it to his 80th birthday. It was a real family celebration with all five of his sons, my mother, and his two sisters having lunch together, just a really special day for us and wonderful weekend capped off in fantastic fashion by Now Yus Cant Leave breaking her maiden and Zoomer winning his race, both at Belmont, on October 3.
I'm hopeful that this run of luck continues. I did feel that we had a potentially strong hand going into Saratoga and the weather played havoc with some of our entries up there. Fortunately, the horses retained their form and won their respective races as soon as we got back to Belmont, which has been fantastic. A huge thank you to my phenomenal staff at Belmont Park who have worked tirelessly to put these results together. And a special mention to Axelle, my assistant, who just makes my life an awful lot easier. We've had some horses run since the start of the month, as well as a win and big second place finish. I will hold off on those for now and look to cover them in the next blog.
Pictured: Dad's 80th birthday in England