The Height of Summer Racing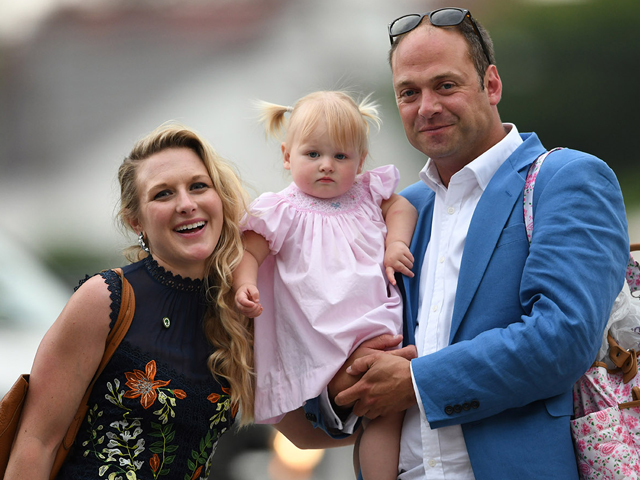 Belmont Stakes day was an absolute cracker for us and everyone involved in US horse racing in general. After watching Saxon Warrior fall in the Epsom, the only Triple Crown available on the face of the earth was Justify. When I moved to the US people said the American Triple Crown needed to be changed because it wasn't winnable anymore. But they are called Triple Crowns for a reason. They're not meant to be easy to win. In the span of three years, we have witnessed two, which is something that very few people would have imagined possible prior to American Pharoah's sweep in 2015. Now Bob Baffert's done it again with Justify, a son of Scat Daddy who has done nothing wrong – aside from taking a few missteps on a burned heel after the Kentucky Derby – since his career debut back in February. Upon arrival at Belmont, Jusitfy looked amazing in the flesh. There was never a question of whether he was ready or not based on the way he looked and moved in his works leading up to the final jewel, and I just want to congratulate Mr. Baffert and his team for pulling off such an elusive accomplishment a second time.
The Belmont Stakes itself was an interesting race, there was a little bit of controversy over Florent Geroux's ride. Let's brush that aside and recognize Justify for what he is – a Triple Crown winning, extraordinary specimen of a horse who at the end of the day on January 1 nobody outside of the Baffert barn even knew existed.
Belmont Stakes day was special for us as well. It's a great day of racing and made even great with a win for Team Morley in the first race of the card with extremely talented 5-year-old New York-bred mare La Moneda, who just won again on June 30. Both wins came over a distance of 1-mile on the turf at Belmont Park in Allowances. Her performance on June 9 saw her gallop to a 1 ¾ length victory with Javier Castellano and on June 30 to a 3 ¼ length victory with Junior Alvarado. I want to congratulate owner and breeder Patricia Moseley on the mare's achievements, she is an exceptional runner and one I am thrilled to have in the barn.
Prior to the Belmont Stakes, Maggie, Grace and I flew to England to enjoy an enormous Morley reunion where approximately 52 Morleys gathered for a Sunday lunch in the garden at home and had one big family photo made by a professional photographer. I also got to attend The Derby Dinner, which is an annual tradition that I very much enjoyed going to but had missed out over the last few years due to work and living quite far. As a family, we got to enjoy the company of so many people dear to us before flying home to witness Justify's Triple Crown, which was made even more special thanks to Maggie. Every year, Maggie whisks us down to the finish line as a family where we are literally 10-yards from the horses as they break from the gate and cross the wire. It's moments like those that make life so grand.
Moving on to other things, some of the two-year-olds have begun their training and are running well. I was delighted with Too Foofoo for You, a New York-bred filly who finished second in her open Maiden Special Weight. Over the next 4-6 weeks we'll start to see more of the two-year-olds making their debuts. We've got a talented group that will be looking to run at Saratoga this summer and Belmont in the fall.
A horse that I'm beginning to get a bit excited about is Carrick. I've mentioned him a lot in my blogs and for very good reason. He's a son of Giant's Causeway out of How Far to Heaven (Distorted Humor) and after breaking his maiden very impressively first time out in May he came back to win his second race in a Starter Allowance at Belmont going 1 1/8 on the turf. He ran a 91 Beyer and an 11 on the Ragozin sheets, numbers which are starting to make him look like a Stakes caliber horse and he's certainly training that way, too. All being well, he'll point to the Gr.3 Kent Stakes – a 9-furlong turf race restricted to three-year-olds – at Delaware Park on the 14th of July. I do feel that at this stage in his development it would be easier for him to run against straight three-year-olds than have to face some of the enormously talented 4-5 year olds possibly out of Europe running on the grass at Saratoga.
So the summer has been quite enjoyable on all fronts and a busy few weeks are ahead of us now. We will be looking to take about 20 horses to Saratoga as well as maintaining our Belmont and Laurel strings active. I am looking quite forward to it.