Light at the End of the Tunnel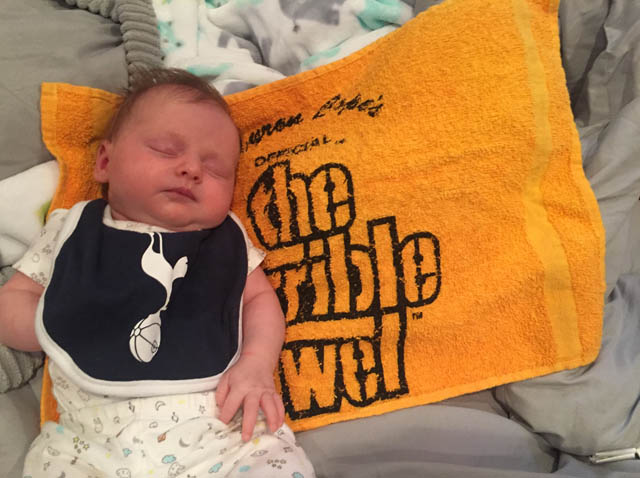 2017 has been a busy and wild ride so far, but I am happy to share that things are going rather well. After getting settled into our new apartment in New Orleans, Maggie has adjusted nicely and Grace has gotten into a comfortable rhythm.
The Herpes situation continues at Fair Grounds and our barn is currently under quarantine. But first, I want to touch on the good news.
We have had several runners win races in these last few weeks and I could not be more thrilled with their efforts. Kiss the Toad, who is a three-year-old son of Exchange Rate, won by 6 ¼ lengths on December 29 and looks like he's got a bright future ahead. I am hoping to run him once more during the meet at Fair Grounds.
Aktabantay reverted to a mile for the first time in a few starts on January 5, when he won under a super ride from jockey Gabriel Saez. He took a class drop and hit the track as a first time gelding, but it was an excellent effort on the front-end and his class prevailed. He is a horse who barely stays a mile and he gutted himself out to win by three-quarters of a length. Having had him for a long time, it was delightful to see him win in such a manner. I think we finally found his level and he should continue to improve over the course of the year.
Our single Louisiana-bred, Active Runner, who was sent to us by Bode Miller, showed plenty of speed in her previous races, but I felt she was a little too keen and decided to take her blinkers off. It seems to have done the trick as she was very impressive in her victory on January 8. When she got to the front, she relaxed and went on to win by 2 ½ lengths under a fantastic ride by jockey James Graham. The favorite in the field, Hot Yankee, was close at the 3/16-pole, but could not get by her. I am looking forward to running her in a couple more races here.
I flew back up to New York for a couple of days and I was absolutely thrilled with the way our horses are looking. While I was there, Power Nap won a $42,000 Allowance at Laurel on January 13. He definitely benefited from the minor wind procedure and showed no issue running as a gelding. He is one that requires things to go his way and hates being on the rail, but he is a good little horse. I expected him to win, but not by five-lengths. He got a lot of praise from us for that performance.
Bluegrass Flag broke her maiden on January 14 at Aqueduct. She is a filly I have always thought an awful lot of. She had a very wide trip first time out and was seventh, but this time was much different. The race was over after the first quarter when she hit the front, because nothing was ever going to get by her. She still has a lot of growing up to do and a lot of learning, but she has always given me the impression that she has the ability to be a well above average New York-bred with a future in stakes races. She won by three lengths and earned herself a mid-seventy Beyer, which is a good number for a filly at this time of year. Thanks to Kendrick Carmouche for the great ride.
Now, for the Herpes outbreak situation which us horsemen at the Fair Grounds have been dealing with for the last few weeks. It has been a very confusing situation to deal with and, in my opinion, was blown out of proportion. There was a lot of confusion and many of us felt like we were being kept in the dark. The Louisiana Department of Agriculture set forth protocols that were not ideal and made things more complex than they should have been. A lot of completely healthy horses have been restricted in their daily routine, which is very disruptive to their feed patterns and affects them mentally and physically. It has been enormously frustrating, but there is finally light at the end of the tunnel.
The protocols have changed and, while they are still very strict, at least we now have dates and times when we will be able to resume racing and ship out. All the barns that were not under quarantine status will resume normal training and racing on Saturday. Barns under quarantine must go 21 days without a sick horse for the quarantine status to be lifted. Our barn, barn 45, will remain under quarantine until February 3. Until then, we will remain in restricted training hours and cannot ship horses in or out. Providing there are no more temperatures or ill horses, it looks like normal life for Team Morley's Louisiana string will resume shortly.