A Quick Catch Up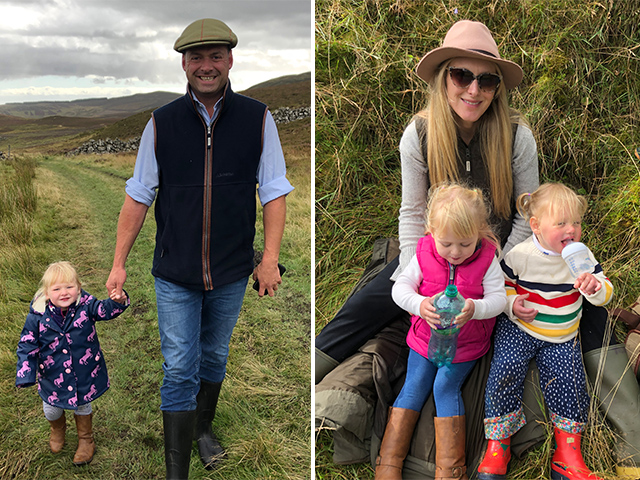 Very sorry I've been away for such a long time but between the end of Saratoga, getting back to Belmont, taking a short vacation with the family, and then heading straight to Keeneland, it's been a very busy few weeks. Red Right Hand has been on a winning kick since August 8 when he won at Saratoga by a comfortable 7 ¼ lengths under Javier Castellano. The win was quite rewarding for me as it was my first win in Saratoga for Rainbow's End Racing. This horse has made some great progress, he came back on September 4 and won a race at Delaware Park where he actually broke a 39-year track record going a mile on the turf in a time of 1:34.3. Under jockey Carol Cedeno he was much the best horse that day and drew away towards the end of the race to win by 3-lengths. To keep the momentum going, the 4-year-old son of Lookin At Lucky and Sky Haven (by Sky Mesa) was entered at Belmont Park on October 4 and won yet again, this time going 1 ¼ miles with Joel Rosario.
Spartan Stables' Chris Makris got his first win at Saratoga as well when Brush Country, under Javier Castellano, cozily beat a field of $32,000 claimers of straight 3-year-olds in a pretty snappy time (1:22.89). It's nice to have claimed this horse for $16,000 and win with him for $32,000, and great for Chris Makris, a young gentleman from Iowa who has recently started supporting the barn.
After Saratoga, Maggie, Grace and I shipped back home to Belmont Park and took a trip to Scotland. My youngest brother Henry and his wife Nicola rented a house for a week in the highlands and between some fishing and shooting, some long walks and dinners, we had an extremely relaxing six days with my family and some very close friends. It's always important to get away to keep one's mind as fresh as possible, even for the shortest of periods; the trip allowed me to come down off of Saratoga before getting back to the marathon that is the Keeneland Yearling Sale.
Home from Scotland I returned to Belmont for a day of watching works and then headed down on September 8 to Keeneland, where we were lucky enough to purchase six yearlings. Another huge thank you to Conor Foley and Jim Hatchett of Oracle Bloodstock and to Reade Baker for their work putting together a rock-solid shortlist for us to work with. There was some really great value towards the end of the sale as well as some really classy individuals towards the beginning.
We are currently looking to put together the team that will go down to the Fair Grounds for this winter, that team will be led by our resident Louisiana-bred Ninety One Assault, who will be targeting his usual stake races down there. We will be hoping, fervently, that we do not get the rain that we got last winter so that this horse can put his best foot forward on the turf. The 6-year-old son of Artie Schiller ran a very encouraging 4th on September 20 at Belmont Park, which resulted in a career-high Beyer of 89.
We have had a great start to the fall with three of our horses finding the winner's circle in the first weeks of October. In addition to Red Right Hand's win I mentioned at the start of this blog, Corot and Foolish Ghost also won races – Corot won by 3-lengths at the Meadowlands on the 4th and Foolish Ghost by 1 ¼ lengths at Belmont on the 11th.
A short blog this time around, but I have got to run to tend to some horse business around the barn.