What Makes A Good Racehorse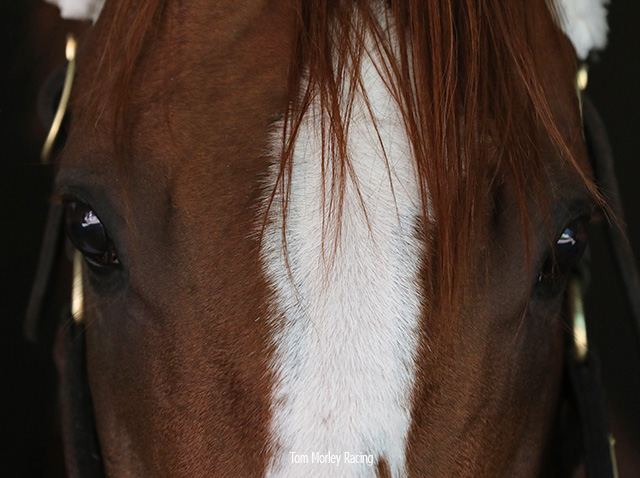 What makes a good racehorse? Here are the four most important qualities to look for:
1. Soundness
For a racehorse to give a trainer the best chance to fulfill its natural ability on the track, they need to be as sound as possible. Clearly, this is a major issue in all forms of equine competition, not just racing. Thoroughbreds are incredibly fragile animals. We're asking horses who weigh up to a metric ton to run up to 40 mph on very skeletally, physically thin legs, and the loading pressures that go through those limbs are absolutely colossal. For a horse to remain sound allows a trainer to maintain his training program set out for that specific individual. Now, there are some extremely talented horses that are extremely unsound horses and it's been the end of their racing career, or it's been the reason why they haven't fulfilled their potential. When I say soundness issues, I mean anything ranging from bad feet to ankles, soft bones and soft joints. That's why whenever you're at a sale you're always trying to buy a horse with good conformation – or at least conformation that you feel you can manage and the horse can manage itself through its training.
2. Appetite
It is very, very important that a racehorse maintain a well-balanced and satisfactory diet, and also maintain their weight well. As with human athletes, a thin horse that doesn't eat well is not going to be able to build the muscle mass necessary to fulfill their athletic ability.
3. Constitution
This is very important. By constitution, I mean, both mental and physical. Really good horses tend to be horses that don't worry; they don't walk their stalls; they come home and they eat, rest and train, and they're straight forward animals. The ones who don't walk the stall, weave, are uneasy; they tend to be the better horses. That's the mental constitution. The physical constitution you're looking for is a strong heart, a big pair of lungs, and sound limbs. A sound body goes hand-in-hand with a sound mind.
4. Desire
You can have all the talent in the world, but if you have no desire, it's going to be very difficult to be competitive. It's very difficult to persuade a thousand-pound animal to run to its maximum potential with a man weighing 100-pounds on its back when they do not want to do it. And, if they don't want to do it, they flat out won't. Many, many horses have never fulfilled the potential they showed in the mornings in the afternoons because of a lack of desire. On the opposite hand, many horses show very little in the mornings but return in the afternoons with the desire to be competitive and are just extraordinary racehorses.
I've seen a lot of courageous racehorses, but watching Giant's Causeway through his three-year-old campaign, never ever did he dodge a fight, ever. From his Eclipse versus Kalanisi, against the same foe in the Juddmonte International and then against Tiznow in the Breeders' Cup Classic he never did anything but want to win, to beat the horse next to him. He had total desire to be superior to his competitors. That is a huge part of what makes a successful racehorse.
Pictured: California Chrome prior to the 2016 Breeders' Cup Classic | © Tom Morley Racing