The Effects of The Global Pandemic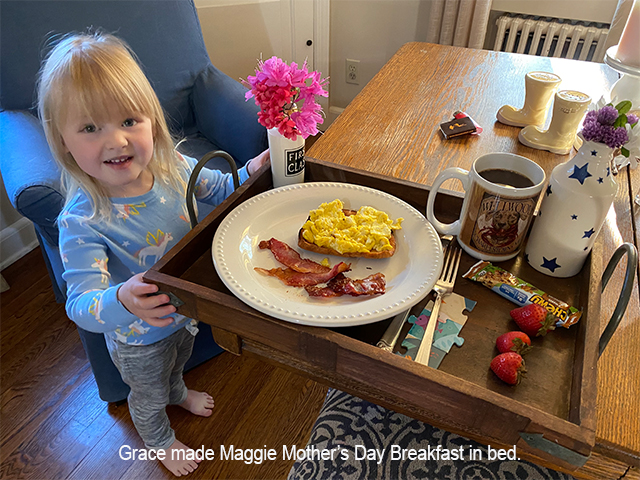 It was great to round out the Fair Grounds meet with a victory on March 15 from Duncastle, who turned out to be our last runner for a significant amount of time due to the global pandemic. Covid-19 has hit the entire world extremely hard and has affected an enormous amount of businesses. Unfortunately, and very sadly, it hit all of us in the Morley barn when our longtime employee Martin Zapata lost his life in April after contracting the virus and fighting it for seven days on a ventilator. Receiving that phone call communicating that Martin had lost his life was incredibly hard and deeply affected me.
These are extremely uncertain times for all horsemen. The NYRA has done an unbelievable job at containing this on the backstretch at Belmont, especially in a state that has been hit as hard as New York. With cases contained on the backside, the current situation genuinely leads me to believe that we can and should resume live racing as soon as possible, behind closed doors, with social distancing, and proper protocols in place. This is something that is in the hands of governor Andrew Cuomo and his staff in Albany, but I do know that the NYRA and the New York Thoroughbred Horsemen's Association have sent a 20-page protocol paper into his office laying out exactly how we will conduct live racing in the afternoons. This is a paper that has been copied by many racing jurisdictions, such as Kentucky, Florida, Oklahoma, in their request to resume or continue live racing.
Right now we face a real time of uncertainty in the future of the racing and breeding industries in this country. There is going to be an enormous question mark about how many mares were not bred this year due to the uncertainty of people's financial situations as a result of this pandemic. We are seeing an immediate effect right now in the lack of racing across North America and in the stallion sheds. We will see it as the year continues, at the weanling sales, yearling sales, two-year-old sales, and in the field sizes in the future as I suspect this foal crop will be significantly smaller than in previous years, and that has been a decreasing number as it was.
Where we stand as an industry now will be down to us, in my opinion. For too long the racing industry in North America has been divided, subdivided, and warring between factions. If we don't stand together now, if we don't use the federal indictments of Jorge Navarro and Jason Servis (etc.), and we don't use the shrinking breeding industry and need for welfare and medication reforms, and we don't come together and heal this industry, then, I'm afraid to say, the American horse racing and breeding industry stands on extremely thin ice. Anyone who reads this or has an interest in what I've said here, this is truly where I believe we are right now. If we cannot put aside our differences and unite for the betterment of our sport, I believe we are going to suffer irreparable damage.
On the home front things have also been a little difficult, especially on Maggie who is used to working as hard as she does in an industry that involves being around people and horses outside. To be serving quarantine at home has been tough on all of us, but we are incredibly lucky and grateful to be healthy.
It's been a strange time to raise a child. The other day, Maggie and I were reminiscing that by this stage in her life Grace has been to three Mardi Gras parades, traveled from New York to Louisiana, traveled abroad, and eaten at about 20 restaurants, while on the other hand Willow's three months of life have been spent indoors, confined to our home with only trips outdoors to walk George and visit the barn… it's very different from how we would have normally raised her. Fortunately, Maggie is back in the game presenting on Fox Sports, though not at the track but in my home office, so tune in to watch her and show some support! As for me, I will continue tending to horses and chasing toddlers and George around the house.