Saratoga 2020 – It's a Wrap!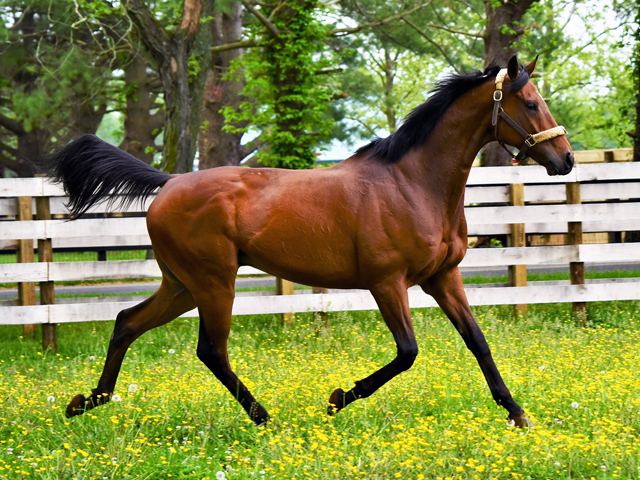 While the meet at Saratoga had started off relatively in good form with the horses running well, it was beginning to get a little frustrating not to get off the mark. Once again Xanthique proved to be an incredibly versatile and very, very talented filly as she won on August 13 at Saratoga. She's a filly that I've always wanted to try sprinting because she shows a lot of speed in route races, but when they've been running so well going a mile and 1 1/16 miles, it's very difficult to justify trying to run in a sprint race. However, with no two other than going at Saratoga and the two other than being rained off the turf at Monmouth Park, I found myself in the predicament of wanting to prepare the filly for the stakes races at Kentucky Downs, but I needed to get a race into her. Gregg Palesky, of VinLaur Racing, and I discussed at length whether the right thing to do wasn't just to bring her up to Saratoga and run her in a two other than going 5 ½ furlongs on grass. My argument was that I've always wanted to try her sprinting; we'll know whether or not she can sprint after the race, and we won't put a hard race into her over a long distance of ground 3 ½ weeks before she runs in a stakes at Kentucky Downs.
Well, blow my doors off if she didn't get to the turn in second place dragging Javier Castellano into the race, and at the quarter pole there was absolutely no way anyone was going to beat her. Knowing that she stayed very well and was already in front, it was going to take a phenomenal burst of acceleration from one of the fillies behind her to run her down. This win was very special; firstly because Gregg and Cath Palesky have been such big supporters of ours; and secondly because she's a filly we claimed who has gone on to win nearly a quarter of a million dollars in purse money and run through our allowance conditions; but, more importantly than any of that, she's a filly who I genuinely feel I've known long enough to communicate with, and as she hit the wire at Saratoga and Javier put his hands down, her ears went forward as if to say, "Are you joking; is that it, we've already finished?" This is a filly who has been going long for two years and in her gallop out was almost celebrating, looking as if she really enjoyed the experience of sprinting. Time will tell how strong the race was, but her performance on August 13 was extremely good.
On September 7, Xanthique debuted at Kentucky Downs in the One Dreamer Stakes (Black Type) going 1 mile and 70 yards. She credibly ran the second half of the race, though she looked absolutely miserable on the track for the first half mile; she wasn't traveling up the hill and was off the bridle with her ears pinned on her neck, but when they turned at the top of the hill and headed back down she began to run, and in the words of Johnny V, "I was just looking for gaps wherever I could find them." She probably should have run second, but I'm extremely proud of her effort – she ran a career best Beyer of 85 and finished fourth, getting beat by two-lengths behind the winner who broke the track record for Kentucky Downs.
Ninety One Assault ran an absolute eye-popper in his second start of the year at Laurel in the Henry S. Clark, also on September 7. Going 1 1/16 miles on the turf, running into a slow pace, he ran fourth all the way around and finished second, 1 ¾ lengths behind the winner. The race should set him up extremely well for the Fair Grounds season going forward. Very proud of all the horses' efforts over the Labor Day holiday weekend and very proud of my team for their efforts through the Saratoga meet.
Charles Beringer of Pinnacle Farms has been a wonderful owner for us throughout the years. A few meets ago, in the pouring rain and dark skies, the last race of the day, his horse, Le Grand Warrior, went flying down the straight at Saratoga in the slop with a very young Jose Ortiz aboard to break his maiden. Since then we have not had the best of luck for the stable, but on August 20 Threepointninenine stepped up and won. I had said to Charles that the gelding's best would come when he got to sprint on turf. We gave him a run on dirt at Aqueduct and then got hit by the corona virus and quarantine period. He went to the farm, managed to twist his pelvis in the field and it took us a long time to get him ready. He ran a very encouraging fifth, beaten a length, at the beginning of the Saratoga meet and then came back to break his maiden against New York-breds going short on the turf.
A number of our horses have run well and we've been very active in the claim box, but I was delighted for very loyal owners Rainbow's End Racing Stable to get their second win in Saratoga with Siding Spring. He's another horse who's had a very interrupted summer. He was claimed at Aqueduct with a view of running him on the turf, and four days later we ceased live racing in New York. This horse had a very sticky summer. He got entrapped epiglottis half way through the summer and had to go to Dr. Patty Hogan's to have that taken care of. He then ran back at Belmont, was a little too keen and faded towards the end. One more race at Belmont Park was rained off the turf before he returned to Saratoga to run off another seven week layoff and finished a credible third on the turf in what looked like a fairly salty claiming race. On August 30, he returned to the spa in a race that once again came off the turf. As a horse with a lot of back class on dirt, who ran in the Breeders' Cup Juvenile and the Arkansas Derby and showed a relatively high proficient level on dirt and turf, we decided to roll the dice, our biggest concern being the distance at 1 1/8 miles. Jockey Dylan Davis gave this horse an absolutely beautiful ride. We wanted the lead, but he didn't get it. He tipped outside down the backside, pressing the horse on the front end, was aggressive towards that horse at the quarter pole, and galloped away down the lane to a very rewarding 1 ¾ length win.
This past Sunday, I left The Spa for the final time this year and returned home with a truckload of dresses and bicycles and all of the paraphernalia that we take with us for the family, unloaded the truck and went to bed. Monday morning at 3am, I got in the car and headed down to Kentucky for what can only be described as a marathon of yearling sales. With Fasig Tipton canceling both their sales in Saratoga and the July sale, there is an opportunity in Kentucky to see nearly 5,000 yearlings in the space of two weeks between Fasig Tipton and Keeneland. We're looking to be active throughout all of the sales books. If anyone has any interest in joining any of the partnerships we've put together or any of the syndicates we buy for, please don't hesitate to get introduced!
Photo: Ninety One Assault at Hogan Equine, spring 2020