Racing Returns in New York!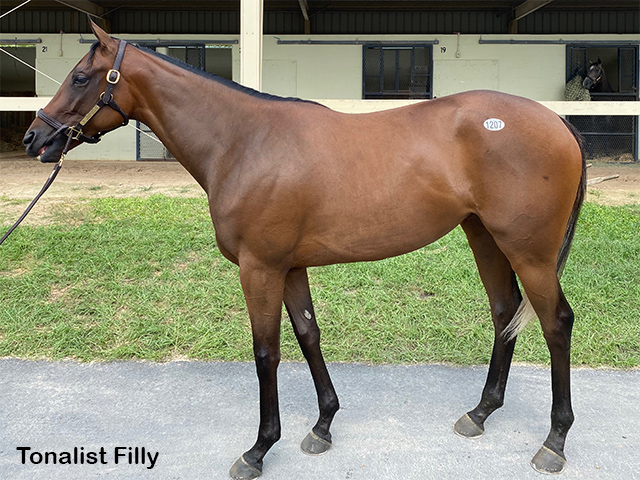 We're back! This is just brilliant, after an incredibly dark period where we went through a lot of ups and downs with the horses and not knowing what we were doing as an industry going forward or when we would see the resumption of live racing, I can safely say that having held the Belmont Stakes, racing is back in the state of New York!
It was very exciting to see Barclay Tagg – a horseman through and through – win the Belmont Stakes with Tiz the Law. Barclay and his partner Robin have managed the career of Tiz the Law absolutely impeccably. They won the Champagne last year at Belmont but elected not to take their colt cross-country to the Breeders' Cup deeming that it would be better for him mentally to stay home and prepare for his sophomore year. The results of their decision have been spectacular. With two Derby prep wins in South Florida, Tiz the Law – a New York-bred – came home to New York to win what will be the first leg of this year's Triple Crown races. The race will have an asterisk against it as it was run at 1 1/8 vs 1 ½ miles… but, to be perfectly honest, whether that race had been run at a mile or two, I don't think there was a single horse in the field that would have gone anywhere near Tiz the Law. As a fellow horseman, I would just like to congratulate Barclay and his team on a magnificent job. I'm unsure of the route they will take, but I imagine it will probably be the Travers followed by the Derby and then the Preakness, and I want to wish them all the best of luck going forward in the three-year-old championship races.
We started back up a little bit slowly, which was painful to have happen because we had been out of racing for a while and a couple of the horses ran disappointingly, a couple of them got rather questionable rides. Aside from that, things have been OK in June. Xanthique was our first runner back and ran a really good second on June 3, this is a filly who has not run since Keeneland in the fall last year. Bella Rose ran an excellent third on June 7, just getting tired at the sixteenth pole… possibly a little weary not having run since she broke her maiden last November.
We had a couple of disappointing efforts from a couple of horses, though, I do think they probably just needed the race, especially some of the grass horses who hadn't run since the end of last year. We started the Belmont meet strongly, getting off the mark with a win from The Caretaker, a six-year-old son of Speightstown claimed in February by Robert Murray, a longtime client of ours who waited patiently to run his new acquisition on June 19. Now, it's always a bit gratifying when Andy Serling sits in the studio and says he can't have this horse to win because it's first off the claim for Tom Morley from Rudy Rodriguez and hasn't run in a long time, then in the paddock Maggie says the horse looks fat… and we go on to win. I have to admit, I went home with a little spring in my step that evening and felt rather good.
On the flipside of that coin, it's disappointing that Translate ran a winning race and finished second on that same afternoon, but we have to take these things with a grain of salt. We debuted our first couple of two-year-olds earlier that afternoon as well and I couldn't have been more frustrated with one, more pleased with the other. Tom's Choice was very unlucky. He was drawn on the inside, got terribly upset in the gate, and that was the undoing of him totally. He broke a little too sharply, ran with the choke out until the 3/8 pole and then it was all over for him. Back to the drawing board. He will make his next start on turf; I know he has a great deal more of ability than he showed. Ocala Dream on the other hand ran the race I expected him to, this was five furlongs on the dirt and a colt who had shown plenty of stamina in his work. He broke slowly, traveled around the back of the field, then stayed on nicely down the lane. This horse will be extremely live when we get to run seven furlongs or further.
I head to Timonium this week for the two-year-old sale, looking to pick up more recruits. At the beginning of June at the OBS sale, it was lovely to pick up a filly by Palace Malice for Rainbow's End Racing, a Bernardini colt for Michael Lyden and Robert Murray, and a beautifully bred Tonalist filly for Robert Masiello. Saratoga starts next month but we've got business to attend to at Belmont beforehand. Side note: Xanthique just won going a mile on turf yesterday (June 28). Congratulations to VinLaur Racing on the win! I will touch on this in more detail in the next blog. In the meantime, I am looking forward to closing out this meet as strongly as we started it.