Mixed Fortunes in May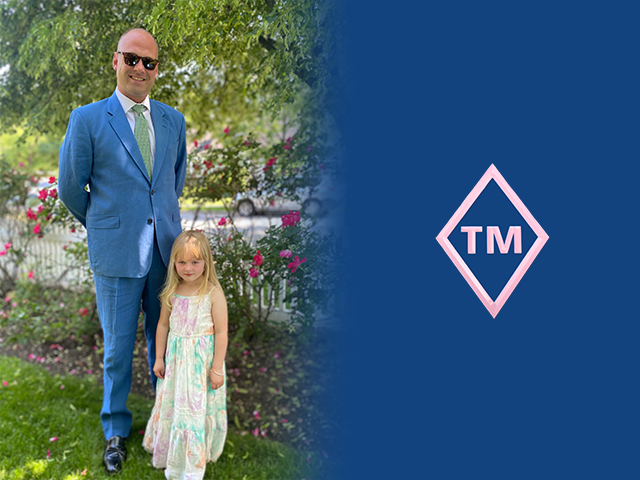 May is always a wonderful time for us in New York because we really get our teeth into the guts of the Belmont meet, which is my favourite meet of the year. Grace and I got dressed up for the Belmont Stakes this past weekend and thoroughly enjoyed a phenomenal afternoon of racing together. The third jewel of the Triple Crown is obviously the highlight of the Belmont meet, but there are some seriously incredible races all through the summer and it's just a real privilege to be a part of that and have our horses run out of our own stalls on such a picturesque racetrack. The month of May couldn't have got off to a better start, Riding On a Winner broke her maiden first time out for owner/breeder VinLaur Racing on May 6. Prior to that, Gregg and Cath Palesky had a very enjoyable April when Xanthique won the Dahlia Stakes at Pimlico, so Riding On a Winner breaking her maiden on the back of that added to the excitement, especially with them having the mare, Laurenmychanelgirl, at home as it's important to accrue as many wins as possible. Gregg and Cath have sold some of the progeny out of this mare–her son by Nyquist made $625,000 at the Fasig-Tipton Two-Year-Olds in Training Sale at Gulfstream Park in late March.
As May progressed, we were a little unlucky, I felt, and so did many others, when Hohohoho won her first start back in New York coming out of the Fair Grounds. The filly jumped out of the gate and led all the way around, but then in a highly contentious stewards enquiry was taken down and placed third. This result was appealed at the New York State Gaming Commission, but the stewards and the commission felt that by drifting back over towards the rail our filly had cost the filly who finished third her second placing… and that was their reasoning.
May was a month of wins and thirds. I was extremely pleased with Joqular cutting back to seven furlongs and finishing third on May 21 at Belmont, but probably the best third of the entire meet, if that's even possible, was Tell Your Daddy who came back to pair his 98 Beyer by running an excellent third in the Seek Again Stakes under a lovely ride by Kendrick Carmouche. This horse could potentially go on to the Gr. 3 Poker Stakes in the middle of June, we may tinker with the riding instructions but, overall, he's turned out to be a real solid claim and my team has done a fabulous job keeping him fresh and fit and healthy and running extremely well.
It was great to see Ocala Dream break his maiden on May 23; this is a three-year-old colt by Effinex purchased last year with Oracle Bloodstock at the OBS April Two-Year-Old Training Sale. He ran a very promising fourth in Saratoga last year going 1 1/16 miles on grass and then had a little bit of a setback and spent a period of time on the sidelines. He returned to the races in April and was only about 90% fit, but I was delighted to see him run third that day. His win in May was extremely impressive under Junior Alvarado and he will now point to two New York Stallion Stakes Series races: the Spectacular Bid going seven furlongs on turf in the middle of June at Belmont and then the Cab Calloway going 1 mile on turf at the end of July at Saratoga. This colt has a lot of upside and is a really promising member of the team to get excited about for the summer.
The Timonium Two-Year-Olds in Training Sale in the middle of May is always a lot of fun for me as a buyer and also because it's one of the rare occasions where I get to spend time with my family at a sale. Maggie brought Grace and Willow to the Fasig-Tipton sales grounds in Timonium, MD where we were lucky to pick up a number of horses for new and existing clients. Delighted to welcome GMP Racing, managed by Gary Gullo, and their new, beautiful Outwork filly called Shane's Risk. I'm also very pleased to welcome MyRacehorse.com to the barn and their colt Salute to America, by American Freedom; both horses have joined our Belmont string. Christopher Dunn purchased, through Meah Lloyd Bloodstock, a stunning Constitution colt who will be pointing towards the second half of the season; and a very attractive Gormley colt will join the barn for Ocala Dream's owners.
With Belmont looming large following Belmont Stakes weekend, it's all guns blazing towards the second half of the meet and then Saratoga. A number of two-year-olds are beginning to make their way into the barn, starting to ramp up their preparations, and we have a bunch of really solid older horses in the squad planning to run over the summer. We also have a number of stakes horses in the barn this year who we'll be trying to win as many stakes races with as possible. Ocala Dream will point to the New York Stallion Stakes Series Spectacular Bid at Belmont Park on June 19, Xanthique to the Gr. 3 Eatontown at Monmouth Park on June 20 and Tell Your Daddy to the Gr. 3 Poker at Belmont Park on June 20.
We have a number of unraced three-year-old maidens to look forward to, a couple of NY-breds that look very promising: Dream House, the full sister to La Moneda, joined us about 7 weeks ago and is nearing a first run in about 6 weeks; and Satch, a promising Palace Malice filly owned by Matthew Schera, has been doing all the right things on the track in the mornings. So, it's a great time of year and an exciting time of year. I'm very much looking forward to the second half of the meet here at home.