Looking Ahead to 2019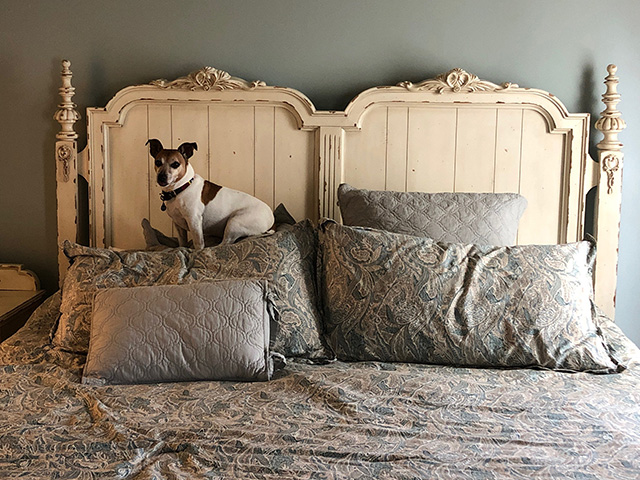 It's been a month since Maggie, Grace and I headed to the UK for 10 days to celebrate Christmas with my family. Our holiday was incredibly busy and not an awful lot of rest was had, especially for Maggie who had Grace to look after. However, we did have a lovely time and it was great to see my father spend some quality time with his three youngest grandchildren around for the holidays. We arrived back to the USA on the 28th of December and while Maggie and Grace stayed in Maryland to hang out with Maggie's family, George and I made the drive down to Louisiana, stopping in Birmingham, Alabama, per usual.
December was a little bit of a washout for our horses at the Fair Grounds and January has not been a particularly impressive month either. We have some hopeful entries coming up in the next few weeks and a few three-year-old runners that will perhaps move us forward as the meet goes on.
It was very pleasing to see Go Get the Munny come back with such an enormous performance after a very long layoff. Rob Masiello's Munnings gelding has always shown a great amount of ability but has also been plagued by bad feet and bone bruising, so a huge thank you to Bruce Jackson at Fairhill for rehabbing him successfully and sending him back to us in tremendously good shape. Another big thank you to the blacksmith there, Will Mann, who has been driving up to shoe the gelding on a monthly basis. Go Get the Munny will run back on the 26th of January in a 6 ½ furlong Allowance and will hopefully be extremely live after having run so incredibly well back in December.
Donegal now three-year-old Ian Glass has always shown above average ability in the mornings but was quite unlucky with the weather last year. He broke his maiden back in November and is a horse that just keeps getting better with age. It will be nice to see Ninety One Assault on the racecourse after five very unfortunate scratches off the turf. He breezed four furlongs in 49.20 on the 11th of January and looks to run in an Allowance in February and then a stakes race at the beginning of March. I'm also quite excited to see Carrick get back to work. The Giant's Causeway colt put in three solid breezes earlier this month and will target a start in February and March. He's been training tremendously over the surface down here in New Orleans.
I received some really nice footage from the Recio family of La Moneda enjoying her holiday down at their farm in Ocala. Now a six-year-old, I'm very much looking forward to the year ahead with her. She last finished second in the Gr.3 My Charmer Stakes at Gulfstream on December 15 – a day where it rained for four hours before her race and the turf surface was listed as good by the time she ran. John Velazquez came back in and reported that if the rain had not come, she would not have lost to Bill Mott's filly. Nonetheless, it was no disgrace losing to a filly who is classic-placed in Europe on soft ground. Obviously, La Moneda's coming year will be targeted around the four NY-bred stakes on the grass, but also with the aim of trying to win a Graded Stakes. Having run second at Gulfstream, I think she is well worth a go in that sort of company.
Though we are well into January, I do hope everyone enjoyed their holidays and wish you all a great 2019.