Grand Start to 2020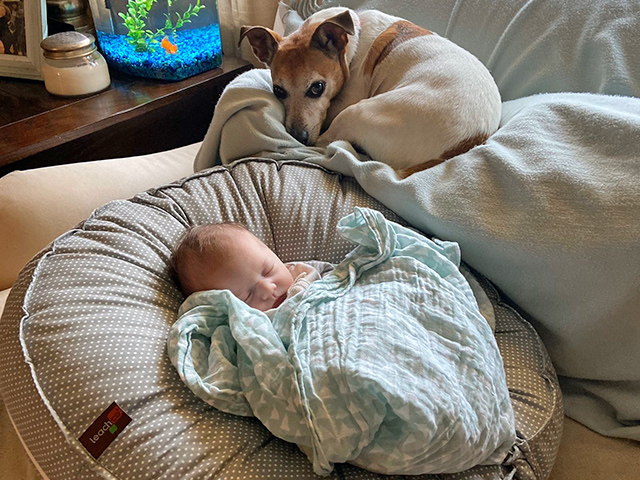 January proved to be a bookend month for winners with victories at the Fair Grounds and Aqueduct at both the beginning and end of the month. As can often be the case with some of these claiming horses, we took a bit of a hit on the 19th and 20th of the month when we ran four horses, three of them finished second and all four got claimed. Unrelenting Force finished second on January 19, Coltsandmississippi finished fourth, and then the following day Foolish Ghost and Deputy Flag both finished second. All four horses joined new barns after their races. Mr. Mike ran a very decent second at Laurel on January 9 and came back January 31 to finish fifth.
Duncastle, who started off the year with a win on New Year's Day, ran in an Allowance Two Other Than on January 30 and finished third. It was wonderful to see him continue his progress down at the Fair Grounds having won a Maiden Special Weight on December 18 and come back two weeks later to win again. This time he ran back under Florent Geroux and found himself up against a very fast, very experienced turf sprinter of Bret Calhoun's. He was beat by a little over two-lengths, but ran very well to be third. It was a big step for him that, I think, he handled tremendously. I am confident he will find his stride and continue his success in the weeks to come.
Some of our grass horses have returned after some time off. It's been great to see Bella Rose, Impazible Odds, Xanthique and Zinger come back in very good physical shape for the upcoming season. I'm also looking forward to welcoming back the likes of Zilch, Carrick, Cottonwood Falls, and Dashing Dan this month (February).
It was great to round out the month of January with a couple of winners: Overbold and Ninety One Assault. Overbold won a 1 1/8 mile race at Aqueduct on January 30 for Ten Strike Racing. This son of Uncle Mo appears to want more ground, he's a big scopey individual who is possibly and almost certainly a better grass horse, but has found himself in New York for the winter and is likely to have one more start on the dirt before he points towards a turf campaign.
Ninety One Assault continues to have a love affair with the turf course at the Fair Grounds. He's had 8 starts over the track's turf, has won 5 of them and hit the board the other 3 times. Honestly, this Allowance Three Other Than was a little bit of a shot in the dark; we were really pointing towards the Louisiana-bred stake on leap year day but decided to use the race on January 30 as a prep race. Sadly, Shaun Bridgmohan had a bad fall the week prior and could not ride him, so Sophie Doyle took the mount and to the surprise of everyone ended up beating an open field by three-quarters of a length. It was a wonderful ride by Sophie and really great to see our small team in New Orleans doing so well.
On the family front, January was very much a "sit and wait" kind of month as Maggie, Grace and I eagerly awaited the arrival of our second child. We were unsure of whether it was a boy or girl as we wanted it to be a surprise. Because Grace arrived perfectly on time, Maggie was convinced it was going to be a boy. It turns out she was wrong. On the evening of February 3, we welcomed Willow Lynn Morley into the family. Grace met her sister the next morning and is delighted to be a big sister. As for me, I will forever be completely amazed at what an amazing woman and mother my wife Maggie is.
Now that willow has arrived and we are settling into our new family routine, I'm getting geared up for the year in New York as well as planning a trip to Ocala to see some of the two-year-olds we have down there. Several of them have started to make impressions on the people starting them – Raul Reyes has a handful of horses that he likes, as does Quincy Adams, and Donna Freyer in South Carolina has two very promising New York-breds.
So far, a grand start to 2020.