Exciting News and Saratoga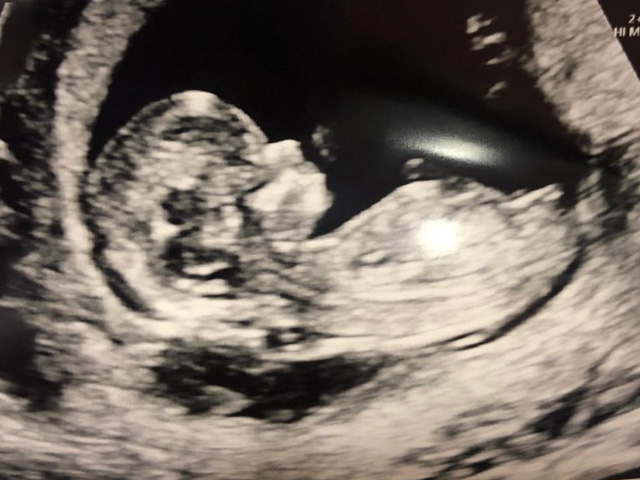 Delighted to start this blog with some wonderful family news that Maggie and I have recently discovered we are expecting parents once again. Little Grace is over the moon with the idea of having a baby sibling and keeps trying to talk to the baby through Maggie's tummy. George, however, is not entirely sure about the prospect of having yet another young one around but is handling everything quite nicely. We've also had another addition to the family since I last blogged, I managed to win a goldfish at the local fair for Grace and now have a tank at home with our new goldfish and are all very excited to continue expanding our family.
Post Royal Ascot at Belmont was very productive, we finished the meet with 6 wins from 30 starters. As seems to be the norm, our horses typically hit their stride in the middle of the summer and we've only had a handful of runners at Saratoga thus far: Deputy Flag finished second in a maiden on July 18 and Red Right Hand ran a massive third first off the claim in an allowance on the turf on July 19, he had nowhere to run for most of the race but at the end had a lovely turn of foot. Delighted for owners Rainbow's End Racing as they appear to have made a very solid claim with this horse, who also runs very well on dirt. Rainbow's End Racing recently held a brunch at 18 Karat Farm in Saratoga to raise funds for the Thoroughbred Retirement Foundation. I want to say a big thank you to Bob Scavetta and Mike Iannaconi for their contribution to the TRF, the brunch was attended by a number of their partners and raised $2,000 for the horses. It was a lovely event and great to spend time away from the racetrack with everyone, catch up and talk about future plans.
As everyone knows, the races at Saratoga are extremely competitive. We are now three weeks into the meet and have had a second and third, but I'd like to get one over the line as soon as possible and am looking forward to starting a number of horses. We recently picked up a couple of yearlings at the Fasig-Tipton Sale in July and have some more sales on the horizon. I'm eager to see clients at the upcoming Fasig-Tipton Select sales in Saratoga, both the open company and New York-bred sales, and am hoping we get some good shopping done, too.
On July 7, Impazible Odds racked up his second win at Belmont under a superb ride by Junior Alvarado. Although short in stature, the 5-year-old gelding really wears his heart on his sleeve and tries his hardest every time. With a record of 4-2-0-1 this year, he will point to a race at Monmouth or Saratoga for his next start.
It's a blessing yet also rather strange to be blogging and not complaining about the rain, however, mother nature did hit us hard with an unbelievable heat wave the other week and affected one of our horses in a race. Kulin Rock was running in a 1 3/8 miles turf race on July 19 when Junior Alvarado felt something was off and eased him. The 5-year-old son of Lonhro (AUS) and Miracle Moment, by Chester House, is a completely black horse and, as we all know, the color black absorbs heat better than it does repel it. It was a very scary moment watching him get pulled up after just 1 1/8 miles of the race, not knowing what was happening, but I'm delighted to report that after returning to the barn and cooling off he recovered well and is doing just fine back in training.
When the heat index gets to 110+ it can be very hard on the horses. We had to manage our training very carefully during the heat wave but, luckily, the vast majority of our horses are very fit and got by with some light exercise, cold baths and double fans. Many thanks to my teams at Belmont and Saratoga for working as hard as they did to ensure the horses were as comfortable as possible. After several days of unbearable heat, the weather broke and we had a monsoon-like day, and it's been much more palatable since. Dealing with extreme weather is always very concerning for horsemen and we rely on the tracks to support the well-being of our horses as much as possible. I want to congratulate the New York Racing Association for canceling the card on July 20, despite the big day of racing it had scheduled. The safety of our equine and human athletes is absolutely paramount, and they made a great call by postponing the card for the following day. In contrast, I was a bit disappointed with Monmouth Park for not being so proactive on the matter and putting a lot of horsemen out of place. The fact that the governor of the state of New Jersey had to get involved with the racetrack commission about whether horses should be running was indicative that the decision to postpone races should have been made sooner. While it's difficult for me to criticize a racetrack in these circumstances, I certainly think they could have handled it better. I still remain a big supporter of Monmouth Park and enjoy running my horses there, but New York as well as Maryland and Pennsylvania really outdid the seaside track. Here's hoping they can learn from this and it doesn't happen again in the future.