Bye-Bye 2020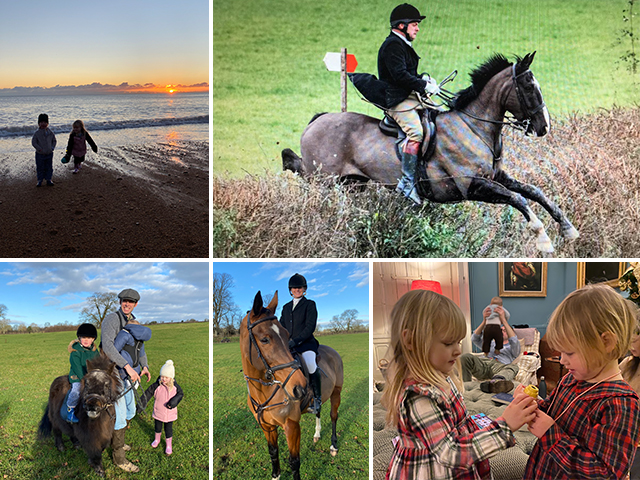 We signed off 2020 in really solid fashion and nothing gave me more pleasure than being able to sit at home with my family to watch a couple of our horses run really well. On December 18, Flashing Red took another step forward off the claim. This is a filly we claimed for $20,000 at Saratoga and had run three times on the turf since then; she's now got two wins and a third. Her victory on the 18th was at the Fair Grounds going 1 1/16 miles on the grass under a very well timed and well executed ride by Declan Carroll. The following day at Aqueduct, The Caretaker, who has come in and out of our barn through the claim box a couple of times, lost a desperately close head bob and was claimed away from us by Wayne Potts. A little disappointing, but to close out 2020 with a win and a second was very satisfactory.
The period from December 20 to the start of the New Year was relatively quiet as neither racing jurisdiction had much live racing and we didn't have too many runners. A few of the grass horses are on holiday now, but we still have 10 horses running at the Fair Grounds.
Maggie, Grace, Willow and I managed to pull off a successful Christmas trip to England with a multitude of Coronavirus tests. I'm pleased to report that we got there and back in good health after enjoying a very festive holiday with my family. With mom and dad having two other grandchildren, it was an opportunity for my parents, my brothers, my sisters-in-law, and their children to meet Willow for the first time, and for Maggie and me to meet my two latest nephews Jakey and Rafe. It was a really wonderful time after an extremely difficult year. We flew back to the states, underwent COVID PCR tests, quarantined and were happy to have all tests come back negative to get back to our daily routine at the track.
2021 yielded its first winner in HoHoHoHo, who won by 3 ¾ lengths with Adam Beschizza up on January 17 at the Fair Grounds for owner Paul Saylor. Ceant tried the dirt for the first time on January 8 and ran very well to be third in a race where she was the only horse in the field who had never run on the surface. I'm looking forward to seeing her get back on the turf for Donegal Racing. Ninety One Assault was entered to run at the Fair Grounds on January 14th, but his race came off the turf and he was scratched. Xanthique ran in the Marie G. Krantz Memorial Stakes on January 16th and I feel I may have made a mistake in sprinting this filly in her prior start. She won a 5 ½ furlong Two Other Than at Saratoga over the summer and so I tried to sprint her again in December and she couldn't land a blow early. Brought her back to route the other day and she finished fourth. Up next for her, possibly the Jersey Lilly at Sam Houston.
My Tommy Lee ran on Martin Luther King Day in a Maiden Special Weight on the turf and finished 9th. This is a filly we tried on the dirt in her prior start and although she handled it OK, she certainly has run much better numbers on the turf. Dark Money, a gelding claimed in December for Rainbow's End Racing, debuted for our stable on January 21 at Aqueduct. He ran six-furlongs on dirt to finish second after running the third fastest number of his life.
We should have a relatively busy end to the month at Aqueduct, so look out for a number of our runners. In the meantime, I want to wish everyone a very happy New Year and may 2021 be significantly better than 2020.
Pictured: moments from our trip to England