A Productive October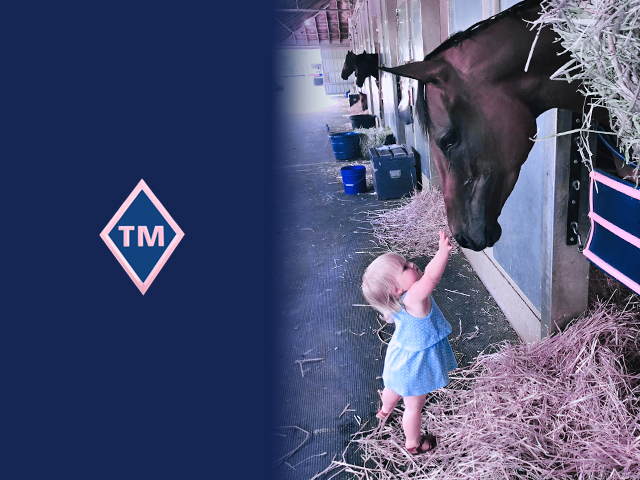 Despite the inclement weather and several races coming off the turf, October was a productive month with our horses running strong through the Belmont meet. It was very pleasing to see Joqular, a filly we claimed in Saratoga, break her maiden by 6 ½ lengths first off the claim in a race that came off the turf. Being by Hard Spun and out of a Distorted Humor mare, I had a feeling she would handle the sloppy track. She was extremely impressive beating a field of turf horses on October 16. What to read into the form is very difficult as there were no "Main Track Only," but she couldn't have done it any easier. I entered her to run back on November 1 in the Chelsea Flower Stakes for two-year-old fillies going 1 1/16 miles on the turf at Belmont but then scratched her due to the excessive amount of rain we got leading up to the race. I will be assessing her PPs to see where we stand and where she will run next.
After a few dry days, it was nice to see Flashing Red finally get her go on the grass. Having claimed her in Saratoga with Matthew Schera out of a maiden, we always had aspirations of trying to get this filly on the turf. Rained off in Saratoga, we brought her down to Belmont, trained her on the grass and were very happy with what we'd seen and the way she'd been performing over the inner turf track. She was entered in a race at Belmont in late September but got very upset behind the gate, reared up, sat down on the racetrack and was scratched, correctly, by the New York State Gaming Commission veterinarian. After waiting a few weeks, we finally got her entered on the turf again on October 23. We made some adjustments with our instructions to Javier Castellano, telling him to take the filly as far away from the other horses as possible and only bring her up to the starting gate at the last moment. Having overcome the hurdle of getting into the gate, she came out fastest of the seven fillies and went gate-to-wire to win by 2 ¾ lengths under a very well timed ride. As a very scopey three-year-old filly, earning an 81 Beyer first off the claim, she clearly found herself a place on the lawn.
A couple of days later, on October 25, Last Judgment went back into the two other than – that he was so unlucky in last time – with an extra half furlong and a second time ride from Javier Castellano, showing his true colours. He dropped out early in the race; my only instruction to Javier was to get outside and let him use his long stride. At the quarter pole, he was still last as working out a trip from the rail to the outside of the field had taken four furlongs. With an opening half of 44.90 in front of him, there was a strong chance for a horse like this to close into a fast pace, and he got there right on the line, winning by a head for ever present owners Robert Murray and friends who have been with me for as long as I've been training. Last Judgment stopped the clock in 1:15.76 for 6 ½ furlongs on the dirt and earned himself a 98 Beyer speed figure in the process. Having claimed him for $40,000 in Saratoga, it was deeply gratifying to have him move up a level and up several Beyer points.
We've now moved over to Aqueduct with two fresh turf tracks to run over and several horses to run towards the beginning of the meet. The van for Louisiana will be leaving on November 17 with a view of running several horses opening week at the Fair Grounds.
As we all know, New Orleans has been badly affected by hurricanes through the whole summer with several pieces of damage done to the racetrack. As such, we will be staying up here until the weather settles down.